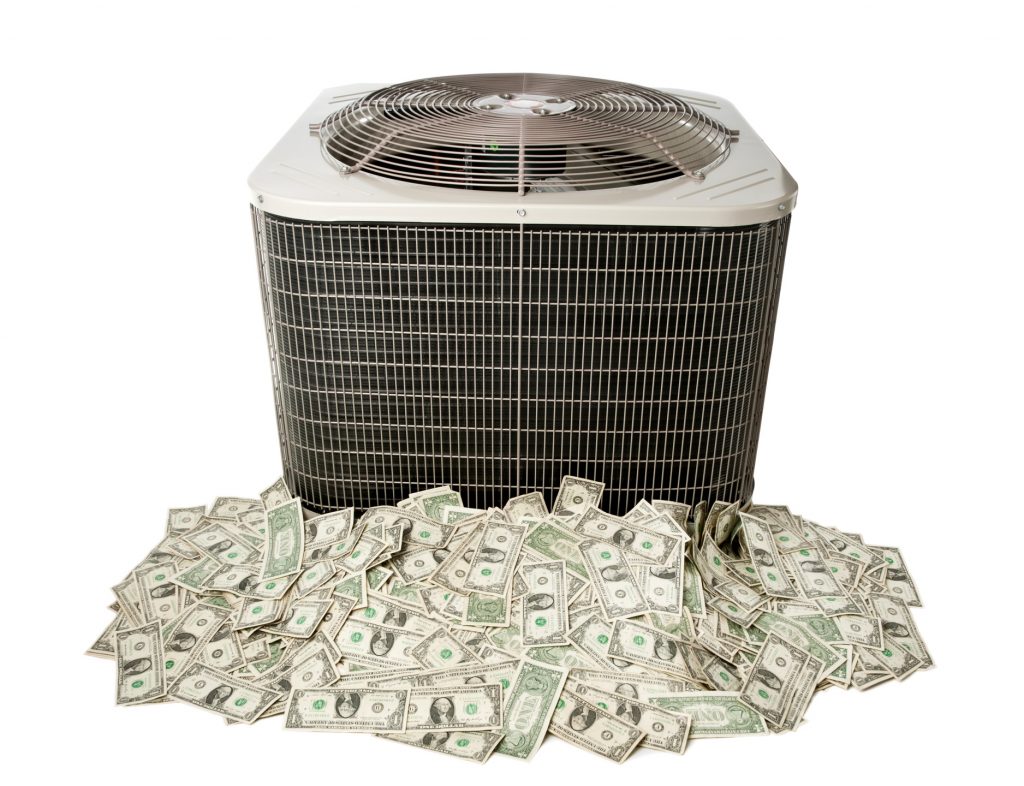 While we might be the only area in the country still talking about air conditioners, we have a distinct advantage for the coming refrigerant phaseout. We'd like to use this post as an announcement for everyone looking at AC repair in Orlando, FL since there's a major change coming in the field of air conditioning refrigerant, and we'd like you to be prepared!
Starting January 1st, 2020, as part of the EPA regulations under the Clean Air Act, substances that have a high ozone depletion potential (known as Ozone Depleting Substances [ODS]), like R-22 refrigerant (Freon) will not be imported and the only amount that will still be usable will be from remaining stockpiles in the United States.
What does that mean for you? Well, strap in, because we'll give you a detailed overview of who these new regulations will affect and how to mitigate the consequences if you are one of the consumers still using R-22 refrigerant.
What Refrigerant Do I Have?
First, let's take a look and see if you're even affected by this legislation. Older air conditioners that haven't been serviced in a while or replaced in at least 10 years use a refrigerant called R-22, better known as Freon. Freon is incredibly harmful to the ozone layer of the planet, several thousand times worse than the newer, more environmentally-friendly refrigerant known as R-410A.
While refrigerant is necessary to the cooling process, it's not necessary to have a Freon utilizing air conditioner. So, unless you've got an older air conditioner that still runs with R-22 refrigerant, this law probably doesn't apply to you. As a service professional today if you're unsure which refrigerant type your air conditioner runs on.
What It Means for Everyone Else
For everyone who has an older air conditioner or heat pump that runs on R-22 refrigerant, don't panic! It doesn't mean that you'll be branded an enemy of the state come January 2020. Actually, you'll still be able to purchase recharges on your system if there are any leaks, and you'll even be able to buy or sell air conditioners that use R-22. The problem is that the United States is banning the production and importing of all hydrofluorocarbons, which includes R-22 refrigerant.
That means that you'll notice the price of old refrigerant stockpiles skyrocket and many HVAC technicians becoming unable to service aging air conditioners because of this restraint.
What Do I Do?
The best advice we can give you as professionals in the field is to upgrade your old AC today. Not only will R-410A refrigerant become cheaper to use and environmentally friendly, but a new air conditioner will also drastically improve your efficiency and likely reduce your energy bills.
Air conditioners are not meant to last forever and most people who still use systems that run with R-22 refrigerant are probably in dire need of a replacement. Save yourself some money in the long run, avoid getting stuck by the law, and help save the planet by upgrading to an efficient and environmentally friendly AC system today!
Looking for help replacing your aging AC? Call the team at Gary Munson Heating & Air Conditioning today! You will be more comfortable with the best!