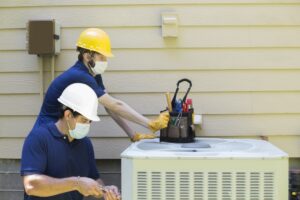 Air conditioning repair can be a hassle sometimes. Especially when it's required on one of the hottest days of the year and during an inconvenient time. That's why we want to try to work with homeowners to ensure them that it can, in fact, be a positive experience.
Air conditioner repair can ultimately be a time when you evaluate the condition of your system, look at your budget and your options, and choose a team that's right for you. All of these elements can be exciting for various different reasons, and they're worth thinking about if you're tired of being stressed out by expensive central AC repair in Orlando, FL.
Our team is here to help make this process as simple and easy as possible. Keep reading to learn more about three unique ways to change your mindset about AC repairs and keep things stress-free.