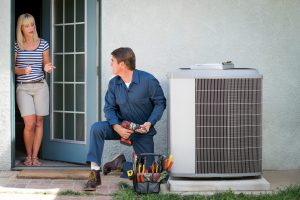 Air conditioners have trouble all the time, but telling the difference between something like a refrigerant leak and a clogged filter is a bit more complicated. That's where a professional technician can come into play. We've got the experience and the tools to boil these issues down to a science, finding the root of a problem and fixing it.
That being said, it couldn't hurt to inform homeowners to the point where they can more accurately call us for help. Every problem has its source, and if a homeowner can provide us with the right details, as well as know what to expect when it comes to how expensive the repair will be, then the process of air conditioning repair in Winter Park, FL can be much smoother!
Keep reading and we'll let you in on some of the more common AC problems we come across in our neck of the woods.