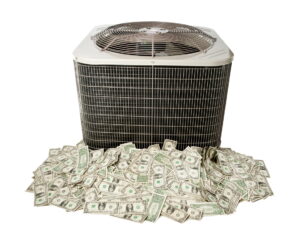 That's right, you heard us. Put down that wrench, put away your gloves, and closeout that internet tutorial on how to fix your AC. To make a long story short—it's not worth it.
But we know that many out there read our blogs for the informative content we post, so we're going to give you more than just a quick answer. AC repair in Windermere, FL is complicated, and it's not something that a homeowner should even try to accomplish on their own. This isn't just because it can cause unnecessary damage to the system, render it broken, or even cause wild inefficiency to arise. It's because you could void your warranty.
Today, we're going to talk about why warranties are so important and why you should never risk voiding them under any circumstances. Warranties can save you thousands of dollars, and voiding that agreement can cost you the same.
What Exactly Is a Warranty?
While many homeowners might scoff at the idea of us addressing such a basic thing, but bear with us. Even if there are one or two homeowners reading this blog who don't know what a warranty is, then it's worth it for us to talk about.
Warranties are basically ways to save that are set up with the installation of your air conditioner or heating system. A warranty can last for a certain amount of time (such as many of our air conditioners that are set up with a 10-year parts and labor warranty), and it means that your system is covered if anything breaks down during that time period. It's a guarantee of sorts to make sure that you don't have to pay for any uncommon repairs that are not your fault.
The Catch
There is a catch to warranties. Depending on your specific maintenance agreement, any one of these things could void your warranty and cause you to be responsible for any repair costs down the line.
Skipped maintenance. This is a big one. If you skip maintenance for your air conditioner, you could end up voiding your warranty and incurring costs later on. This is because maintenance is absolutely vital for the efficiency and longevity of your air conditioner system, and the burden of responsibility is placed on the system owner to make sure it's maintained properly.
DIY repairs. Before you open up your air conditioner and try to fix something yourself, or call an amateur that lives down the street, be warned that it could void your system's warranty. Only a licensed and certified HVAC professional can provide repairs to your air conditioning system to keep the warranty intact.
Inefficiency. Warranties don't take into account the money you'll spend on energy bills. Keeping up with maintenance and repairs is important because if your air conditioner starts running up the bill, there's not much a warranty can do except cover the cost of repairs to fix the problem. Stay vigilant, get your AC maintained, and call us at the first sign of an efficiency issue.
Call Gary Munson Heating & Air Conditioning to ask about our AC warranties. You will be more comfortable with the best!