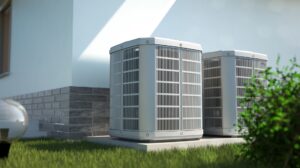 Here in Orlando, air conditioners are vital. While people come here for vacations to enjoy our scorching hot summer temperatures and moist humidity levels, they can be overbearing for those of us that live here. Trying to get through a year here without an air conditioner would be a feat of extraordinary resilience, which is why our company gets as many calls as it does!
However, oftentimes it's not repairs we're called for, but new installations. Homeowners want the same old central air conditioner year after year, and even though there are amazing new systems on the market that could be better for their home, people just aren't informed enough to make that decision. That's where we come in!
Today, we're going to talk about the different types of systems to invest in when it comes to HVAC in Orlando, FL. From ductless systems to the standard central air conditioner—there's a cooling solution for every type of home.