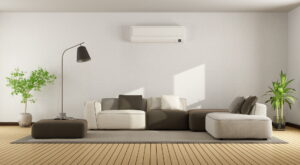 Your air conditioner has finally bitten the dust and it's time to replace it. Either it barely works, or it sits there collecting dust while you explore your options online. If this is the case, then you've probably come across heat pump technology and you're wondering why anyone would choose this kind of system over a central air conditioner.
Well, that's what we're here to answer! When it comes to air conditioning in Winter Park, FL, especially the installation of a new system, it's important to look at all of your options. You don't just have to invest in the same old type of AC unit you've used in the past. You could upgrade to a heating and cooling system that works all year round! Or, you could go ductless, and transform your home into a paradise that's efficient and doesn't leak any air through old ductwork.
Let's take a look at a few of your options.