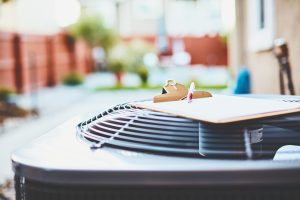 Central air conditioners might be the most common type of air conditioner in the country, but no honest HVAC technician is going to tell you that they're without problems. Every AC model has problems that are specific to them. When it comes to air conditioning in Orlando, FL, central air conditioners run into some specific common problems, and we're here to help you mitigate them.
From refrigerant leaks to inefficiencies, central air conditioners need repairs every once in a while during their lifetimes. This isn't a negative aspect of these systems, because all AC models require some type of repair. Keep reading as we talk about the 5 most common central AC problems you could run into and what we can do about them.
Don't panic. We promise we'll help you get your home cooled down for an affordable price by working together.
5 Common Problems
Central air conditioners run into various types of problems. It can be nearly impossible to tell what is wrong with your air conditioner without the help of a professional, licensed technician taking a look. That being said, we're going to mention some of the most common problems that central AC systems run into, so you can get a better idea of what you're up against in the months or years to come.
Refrigerant Leaks. Your central air conditioner relies on refrigerant to carry heat from the inside of your home to the outside. Without the proper charge (amount) of refrigerant, your air conditioner won't be able to keep your home comfortable and your energy bills will skyrocket. Simply put, nothing can fix a refrigerant leak except the expertise of a professionally trained HVAC technician.
Clogged Air Filter. Your air filter needs to be changed out every 1-3 months, full stop. When this air filter gets neglected, it can stifle the airflow into your air conditioner to the point where it consumes more energy, stresses certain components, and leads to breakdowns more frequently. By cleaning your air filter, you're mitigating problems and allowing your central AC to function at peak performance.
Duct Issues. Central air conditioners must utilize ductwork in your home to transport the cooled air it creates. Without properly maintained air ducts, your central air conditioner has no chance of keeping your home comfortable. This is something that must be addressed by a professional as well.
Blow Motor Problems. A central air conditioner relies on a blower motor to push the cooled air through your ducts and into your home. Other systems might have multiple blower motors that can mitigate issues more easily, but a central air conditioner requires maintenance and repairs on that blower motor if you start running into airflow problems.
Short-Cycling. A central air conditioner must be sized appropriately for your home. A system that's too large or too small will short cycle and be unable to provide sensible cooling to your home at an affordable price. If you're noticing short, incomplete cycles coming from your air conditioner, give our team a call as soon as possible to address the problem.
Call Gary Munson Heating & Air Conditioning to keep your air conditioner in check. You will be more comfortable with the best!