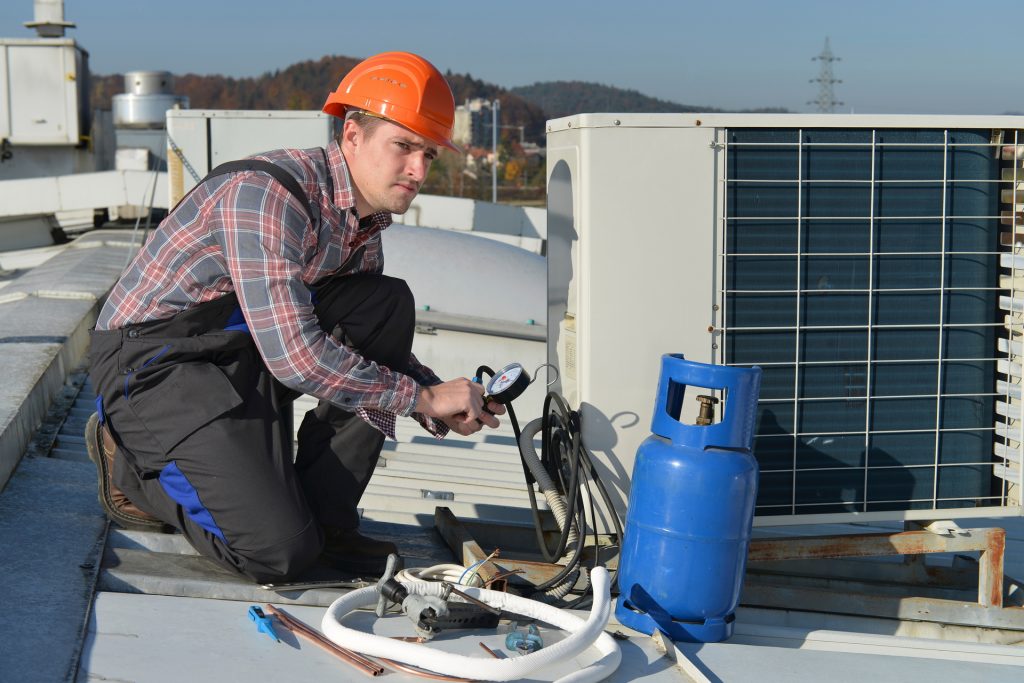 Hopefully not much! Refrigerant leaks can be a difficult and expensive thing to fix, and are often the first thing a homeowner looks for when determining if their AC should be replaced. That's why vigilance can be the best medicine, since it's always better for you to be prepared for a possible problem with your air conditioner. This is one kind of air conditioning repair in Orlando, FL that you'll want to know more about because, depending on the age and type of AC that you have, a refrigerant leak could range from an inconvenience to absolutely devastating to your wallet.
The truth of the matter is, we're in the middle of a global refrigerant phaseout. R-22, or "Freon," is being phased out for a more environmentally friendly and efficient refrigerant called R-410A. That means that any older air conditioner made to function with Freon is going to get more expensive to maintain when leaks occur. So, unless you're a glutton for paying more money for no reason, let's discuss the issues with refrigerant leaks and what you as a consumer should be prepared for.
Free Freon, for the Time Being
Since the phaseout for Freon is going to be in full effect January 1, 2020, we're offering Freon at no charge while we still have access to stockpiles. However, we're going to be honest, not all companies are doing this and eventually, this is going to lead to the price of Freon skyrocketing. That's why, if you've got an older air conditioner unit, you've got a difficult decision to make right now. Will you roll the dice and see if your system doesn't spring a leak for a few more years? Or will you take the plunge now, upgrading to a more efficient air conditioner that runs on newer, cheaper refrigerant?
Can I Just Put New Refrigerant in an Old AC?
No! Whatever you do, don't do this. R-410A, the newer refrigerant that is more efficient and environmentally friendly, must be kept at a higher pressure in order to do its job. Older air conditioner units are not meant to keep refrigerant at this pressure, which means that your refrigerant line will basically be useless if you fill it with the newer chemical.
Not only that, but you could seriously damage your AC unit by filling it with a refrigerant it is not supposed to have. While these chemicals serve the same function, they are fundamentally different and need to be kept in different environments to function properly. The the wrong refrigerant being charged in an air conditioner could pretty quickly lead to a breakdown.
What To Do
The first and most important thing you can do if you find yourself dealing with a refrigerant leak is to contact an air conditioning service professional immediately. They can accurately determine what type of refrigerant should be in your air conditioner and discuss with you the most cost-efficient options for the future.
Contact Gary Munson Heating & Air today for all refrigerant questions. You will be more comfortable with the best!