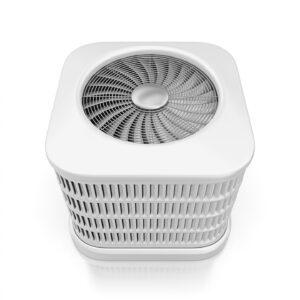 June is here, which means that the cooling season is well underway. If you haven't spent at least a few weeks thinking about how you're going to cool your home, then at least you're going to start doing it now! Cooling, especially in our area, is just a facet of life and a thing we need to devote some resources towards if we're going to be comfortable and happy.
However, one big hurdle we run into every time we're talking about new air conditioning technology or best practices is the fact that there's not very reliable information on the web. Sure, you can find videos or guides on how air conditioning might work, or how certain AC units can cool a home, but those guides aren't very local and they might be talking about a different kind of system than the one you have at home.
Here are 5 common questions that have to do with air conditioning repair in Orlando, FL.
1. How Long Should My AC Last in Florida?
This is an interesting question, and it's also why you need to get information from a team that's local to you, instead of finding information from general sources online. An air conditioner in New York is going to last for a different amount of time than one in Orlando, FL, and that difference matters a lot.
We say that air conditioners last between 10-15 years in the best cases, but this depends on many factors. If you get yearly maintenance for your air conditioner, as well as call for repairs whenever something goes wrong, your system should last at least 10 years. Reaching 15 years is quite a stretch, and in this climate, there's a small percentage of systems that make it that far. Don't worry, we pay way less in heating costs, so it evens out in the end!
2. When Should I Upgrade From My Window AC?
You might be waiting for a perfect moment that never comes when looking at your window AC. Window AC units are convenient and cheap, but they're much less efficient than an air conditioner.
As soon as you have the money for an initial investment, we highly advise anyone with a multi-room setup, like a single-family home or large apartment, to invest in a central AC unit or heat pump. These units just cost less to cool more space, so they're just more cost-effective.
3. Does My AC Consume Refrigerant?
No! Air conditioners do not consume refrigerant, only electricity. If your AC is running out of refrigerant, that must be due to a leak or some kind of problem that's causing it to lose refrigerant.
4. Can I Just Replace My Air Filter Every Season?
This depends on how heavily you use your air conditioner. If you only use your AC a few days a year, then yes it would make more sense to change the air filter every 3 months. However, in our climate, we rely on these systems practically every day, so you're much better off changing the system every month if that's the case.
5. When Should I Call for Repairs?
As soon as you notice a problem you should call us for repairs. Time is precious, and problems can get worse if you don't call quickly for professional help!
Contact Gary Munson Heating & Air Conditioning for AC help. You will be more comfortable with the best!