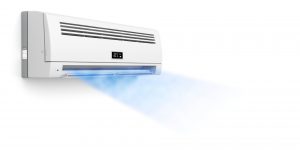 Ductless air conditioners are all the rage, and for good reason! They're hyper-efficient, incredibly effective cooling machines that provide year-round comfort for families in homes that don't have the advantage of ductwork. If you've just moved into a home that's old or too small for ductwork, while your heater might be well-equipped for such a change, you might be able to use the installation of a ductless air conditioner.
However, we're constantly having to explain how exactly ductless systems in Orlando, FL work to homeowners who just don't know the science behind them—and that's okay! Anything we can do to inform homeowners about such advanced pieces of equipment is worth it to us.
So, are you interested in such a system but you're not sure how it works or what the advantages are? Don't worry, follow along and we'll get to the bottom of it.