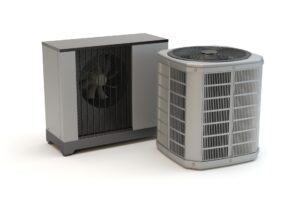 Summer will be here before you know it, and as it approaches, you need to keep your air conditioner in tip-top shape. The last thing you want is a full-scale breakdown when it's in the high 90s in the middle of July. Unfortunately, this is a reality for a lot of homeowners who don't prepare ahead of time.
It's important to call for air conditioning in Orlando, FL whether it's repairs or maintenance. It's time to get ready before the season hits. Air conditioning companies are notoriously busy during summer–beat the heat (and the stress) by preparing now, while there's still time.
Replace Your Air Filter
Your air conditioner relies on airflow more than you might think. If it's clogged with dirt and debris over time, it reduces the efficiency of your system and causes it to work much harder than it needs to.
Your filter should be replaced every 30 days to ensure maximum airflow without causing any problems to your system. Depending on how often you use it, you may be able to get away with it once every 60-90 days.
Clean Off Those Condenser Coils
Your condenser coils are responsible for removing heat from your home. These get clogged with dirt over time, which acts as an insulator. It doesn't allow it to pull heat if this happens.
We wouldn't recommend trying to clean your air conditioner's coils on your own. This could unnecessarily damage the interior components or void your warranty. To avoid unnecessary risk, let a contractor do it for you.
Inspect Your Ductwork
Ducts with bad seals or holes in the ductwork will leak cool air and reduce the efficiency of your air conditioner. It might seem like an easy fix with some duct tape, but contrary to the name of the product, this isn't the solution you think it is. Air ducts need to be professionally sealed with materials that are not duct tape, since that kind of tape isn't airtight and doesn't help with efficiency.
Less cool air reaching your room means more strain from your air conditioner. It will have to work longer than the standard amount of time in a cycle in order to cool your home.
Schedule Professional Tune-Ups
Air conditioner maintenance's importance can't be overstated. During a maintenance visit, not only is your air conditioner cleaned to help optimize its efficiency, but a technician can spot parts that are threatening to fail.
This way, they can change out parts as needed, lubricate metal components to avoid grinding, check the electrical connections, and more. You should never skip out on professional tune-ups, no matter what.
Don't Wait for it
Don't wait to prepare your air conditioner for summer. It's always best to get it ready ahead of time to avoid the big problems that can come. If you want to stop problems before they start, give us a call today and set up a repair appointment, then annual maintenance checks for every year going forward.
Contact Gary Munson Heating & Air Conditioning today to schedule your next air conditioner installation or repair. You will be more comfortable with the best!