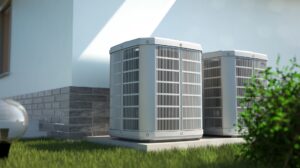 Your air conditioner has seen better days. It's on the fritz, it doesn't push out enough air, and you're constantly calling for repairs. You know it's time to sunset that old machine.
But what do you replace it with? Another AC? It's time to second guess how you cool and heat your home with a heat pump in Orlando, FL.
Heat pumps offer numerous benefits that plenty of FL residents can take advantage of. Let's talk about some of the pros behind heat pumps and why you might switch to one.