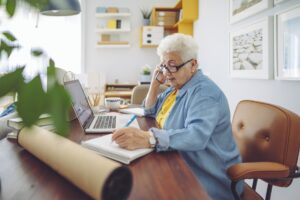 You might be one of many reoccurring readers on our blog who wonders where we get our information. It's a good question to have! In this era of easily available info, it's vital that you parse through the misconceptions and get to the facts. While yes, we might be a team of experienced HVAC professionals, we also have great sources that help us tell homeowners how important things like energy efficiency are.
When it comes to air conditioning in Orlando, FL, we want to help homeowners help themselves. The more informed you are on HVAC equipment and energy efficiency, the more likely you'll adopt good practices that keep your system running well.
So, this blog post is specifically about 3 unique resources you can take advantage of right now that will help you stay informed and educated on your HVAC system.
The Department of Energy's Website
You might have heard of the Department of Energy's website, also known as energy.gov. This website is incredibly handy because it's backed by a ton of trustworthy data and studies that have been conducted throughout the years. It's then filtered in an easy to read and digestible way.
Listed on the Department of Energy's website, you'll even find web pages about energy efficiency best practices, statistics, and air conditioning technology. All of this is to help you make a better decision for your home, your comfort, and your budget. This is the best place to start if you're willing to learn, but it's also a great place to check your facts when you hear a rumor about HVAC technology!
Daikin and Trane Websites
Daikin and Trane are just two companies that we work closely with. They supply us with the amazing systems we sell to customers and fix on a regular basis. Their technology is based on rigorous data, and they'll often share that data on their own company websites.
If you're looking to get more information about your home efficiency, Daikin even has a nifty energy efficiency calculator that's going to give you a great starting point. This can help educate you on the importance of an energy-efficient air conditioning system, and how much of your budget you could see going towards this system.
The best part about these manufacturers is that they produce exceptionally efficient systems, so the more they can teach people about energy efficiency, the more likely it will be that you'll buy their products. It's a win-win!
Our Experienced Technicians!
Are you tired of looking on websites for your energy efficiency information? Perhaps you're the type of person that's going to remember information when it's told to you in a conversation, rather than reading it online. Don't worry, we can help!
Our technicians have decades of experience in the industry. We can explain the technology, talk about best practices for improved energy efficiency, and we'll even give you some ideas for home improvement projects to improve your comfort. All you need to do is get in touch with our pros and ask us whatever questions you might need the answers to.
Call Gary Munson Heating & Air Conditioning to learn more about your home efficiency. You will be more comfortable with the best!