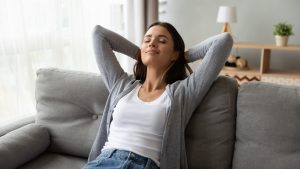 Heat pumps might be growing in popularity, but there are still huge swathes of the country that don't know how they work. This missing information can sometimes lead entire areas of people to sign up for central air conditioning installation when it might not be the most effective or efficient cooling solution available to them. The more informed a consumer is, the better off their air conditioner will be!
That's why we've got to talk about heat pumps. For anyone out there that might either own one or is looking to get into owning one, there are some facts you should know. Having a basic understanding of how a heat pump air conditioner works, how efficient it is, and why it could be perfect for your home is vital. This information can make something like AC repair in Lake Mary, FL much less stressful.
We promise that after you read this blog post, you'll feel much better about signing up for any heat pump services you might need.
How Does It Work?
Heat pumps are similar to central air conditioners in the specific way they function. They cycle refrigerant from an evaporator coil to a condenser coil, drawing in heat from inside your home and expelling it outside. The only difference in functionality between these two systems is the fact that a heat pump cycles refrigerant in both directions.
What this means is that the same process can be used to heat your home during the winter, as well as cool it during the summer. If you were looking for a reason to invest in a heat pump over a central air conditioner, this is a big one. Of course, heat pumps also function efficiently and use much less energy than many standard air conditioners and heaters. This can also be a big bonus.
What Are the Benefits of Owning a Heat Pump?
Owning a heat pump means you have a year-round comfort system that can keep you happy. When it's given proper maintenance twice a year and it's set up in a home with tightly sealed ductwork, a heat pump can keep your home the same temperature for the entire year. This process can also take place at a low energy cost.
Think about it this way, if you're looking for both a heater and an air conditioner for your home, a heat pump kills two birds with one stone. And with our mild winters here in Lake Mary, a heat pump will keep you comfortable and your energy bills low.
What's the Downside?
Normally, heat pumps don't work as effectively in chillier climates as a heating source. Thankfully, here in Florida, we don't need to worry about extremely cold winters. So a heat pump will work just fine for any home.
The main problem is with ductwork. Heat pumps require ductwork to run effectively throughout the year. If your home has leaky ducts or a ventilation system that's not in very good shape, you're going to need to get it fixed. Otherwise, it might be beneficial to look into a ductless heating and cooling solution, like a ductless mini split!
The team at Gary Munson Heating & Air Conditioning can set you up with a heat pump installation or repair. Just give us a call! You will be more comfortable with the best!