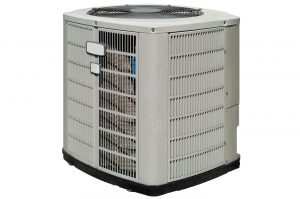 Here at Gary Munson, our motto is "You will be more comfortable with the best!" Today, we're going to talk about what this might mean in regards to your air conditioner. How can you be more comfortable with the best maintenance plan in the industry? What can you expect from a good maintenance visit during the springtime or summer? What the heck even is maintenance?
We're glad you're asking those questions because they're important when trying to be a more vigilant homeowner. Neglect is the number one problem causer in this industry, and we're always happy with a homeowner that's exploring their comfort options. Any great HVAC contractor in Orlando, FL will have a maintenance plan that really gets at some of the problems our air conditioners start to develop.
What are those problems? Keep reading as we go into detail.
Why Invest in Maintenance
This is the million-dollar question, isn't it? If more homeowners knew the answer to that question, we wouldn't be making blog posts about maintenance visits. But here we are!
AC maintenance involves the steady upkeep of your air conditioner. These are expensive machines, and they often run into problems that could have been avoided with maintenance. From lubricating ball bearings to making minor adjustments, to full-on fixes and repairs, maintenance is a vital service.
On average, air conditioners that don't receive maintenance lose 5% of their overall efficiency per year. That's a pretty terrifying number if you care about your budget. Not only that, but air conditioners also have to deal with air ducts, blocked vents, and clogged air filters, which means their efficiency is going to get cut down even further. Maintenance is the first and most important step in keeping your air conditioner ready for summer after summer.
When Is the Best Time?
This is a tough question to answer. While we'd obviously say that springtime is the best time for air conditioner maintenance and fall would be the best season for heater maintenance, there's a caveat to this. If you've been neglecting maintenance on your air conditioner for years and it's already summer—then you're better off trying to set up an appointment as soon as possible. After all, late maintenance is better than no maintenance!
Our Maintenance Plan
Luckily, we've got our own Gary Munson MVP Plan that covers all the bases of your air conditioner. Here's what you can expect with such a service:
Two home system inspections per year.
Maintenance reminders.
A no-overtime guarantee.
Repair discounts.
Priority service.
Peace of mind.
These benefits go hand in hand with the world of good our maintenance visits provide. We're basically adding these incentives on for your air conditioner's sake. Maintenance is a huge benefit to your air conditioner as well as your budget. If you're in the mood to lengthen your air conditioner's lifespan, decrease your monthly energy bills, and keep your home comfortable for longer, then call our team to schedule maintenance.
Call the team at Gary Munson Heating & Air Conditioning. You will be more comfortable with the best!