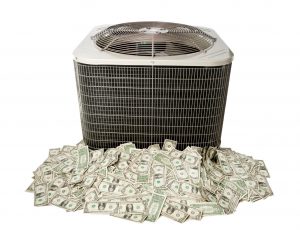 There's a problem that's going around our community: homeowners who wait until the very last second to call for help with their struggling air conditioner. In these cases, as well as many others, the longer you wait the more problems you're bound to endure, and we can't accept that as your local HVAC service provider.
When it comes to air conditioning in Orlando, FL—quick repairs are vital. They're the difference between an AC that still works and just needs inexpensive tweaks or a full system breakdown that requires replacement. Our air conditioners are working on full blast, day and night, through most of the summer. Do yourself and your wallet a favor and take a look at some of the reasons we have below to learn why you shouldn't wait to call for AC repair.
Don't Wait
Noticing the signs for air conditioning repair can be difficult for homeowners. From strange noises to ineffective cooling, it's up to you to notice when your system isn't working as it should and to call us when you think it needs to be repaired. Here are some of the worst things that happen when you hesitate to call for repairs.
Compounding Issues
Compounding issues are when two or more issues cause one another. Think about it this way—if you're dealing with a stifled air conditioner, either due to a clogged air filter or internal component issue, it's going to consume more energy to run. This energy consumption increase could then cause an electrical issue or a circuit to trip when you least expect it on a hot day. Thus, now you've got two problems where one caused the other one.
This happens all the time since an air conditioner is a closed system. The parts all work together and when one issue arises, it usually affects the other parts of the system in turn. Two repair needs are always more expensive than one, so the earlier you call us at the first sign of a problem, the better off you'll be!
System Breakdown
Unfortunately, the majority of service calls we get for air conditioners are when the system has stopped working entirely. Homeowners might think it's okay for their air conditioner to cool their home without repairs, even though it's making a grinding or screeching noise, but when a system breaks down, there's nothing that can be done other than calling your local professional for repair. The problem is—sometimes it's too late.
Nine breakdowns out of 10 can be avoided with sensible repair and maintenance beforehand. Breakdowns don't just occur out of nowhere, they're usually prompted by a slew of problems, like old age, inefficiency, component wear and tear, and so on. If you're calling us on a hot summer day for repairs on your air conditioner since it's broken down, then more often than not, it's too late.
That doesn't mean that we can't still help you. Some breakdowns are unexpected and caused by environmental factors. Regardless of what the cause is, we can help you avoid these issues and get you a cooling solution today.
Our team at Gary Munson Heating & Air Conditioning can help you. Just give us a call! You will be more comfortable with the best!