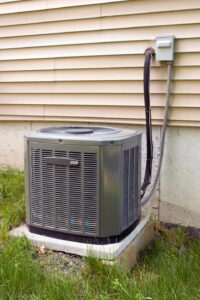 Window unit air conditioners are probably the most common system we see used across the country. In the north they're perfectly fine, since summertime isn't very long or hot. A window unit to ensure everyone sleeps on a hot night is usually enough to make it through a summer heatwave.
However, where we live, it's a lot harder to function in your day to day life without a central air conditioner or heat pump. Window units just don't have the power or the capacity to be able to let you live your life in the space you need to. Especially for families that require a lot of space, where each kid or family member has their own room, you'll quickly find that you need multiple window units.
Today, we're going to make the case as to why your next AC installation in Orlando should be a central AC unit or a heat pump.
The Cost: A Detailed Approach
First, we need to discuss the most important reason why people don't make the switch to central AC or heat pump technology. The initial buying price of these systems can seem pretty steep compared to window unit ACs. But, as with all things, there's a bit of a catch.
Window units might be cheaper but they don't work as well as these other systems. They function for a single room or a small enclosed space, but they can run up your energy bill from being on all day and you only get a small amount of cooling from them. Central air conditioners and heat pumps are designed to cool a larger space in an efficient way, so you actually don't pay too much on your energy bill.
Improved Efficiency
Central air conditioners cost more to install, that's a fact. But most of them work more efficiently than window units. What this means is that they'll produce more cool air without using as much energy per BTU. Think of it like buying a car with higher fuel efficiency.
It's important to think about this when looking to the future. A central air conditioner will last for a decade with proper maintenance, and it will cool your air efficiently, especially if your family requires more space around the house.
Heat Pumps Can Be a Great Option
Need a heater as well as an air conditioner? Then why not invest in a heat pump? These systems are perfect for being powerful air conditioners during the summer, and heaters during the fall.
Check Out Our Financing Options
Lastly, we'd like to give you a little tip if you're looking to purchase a new air conditioner, but you're in a tight spot financially. This is an investment that's designed to last for 10 years or more. It's hard to find the disposable income to pay for an air conditioner in these economic conditions–and we understand that.
We provide financing options for customers to pay off their air conditioners over time. This means that you can start getting the powerful and comfortable AC you desire, without going bankrupt. Let's talk about some options that might work for you and start moving forward on this.
Call Gary Munson Heating & Air Conditioning for more information on our AC units and heat pumps. You will be more comfortable with the best!