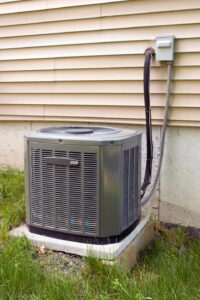 Window unit air conditioners are probably the most common system we see used across the country. In the north they're perfectly fine, since summertime isn't very long or hot. A window unit to ensure everyone sleeps on a hot night is usually enough to make it through a summer heatwave.
However, where we live, it's a lot harder to function in your day to day life without a central air conditioner or heat pump. Window units just don't have the power or the capacity to be able to let you live your life in the space you need to. Especially for families that require a lot of space, where each kid or family member has their own room, you'll quickly find that you need multiple window units.
Today, we're going to make the case as to why your next AC installation in Orlando should be a central AC unit or a heat pump.