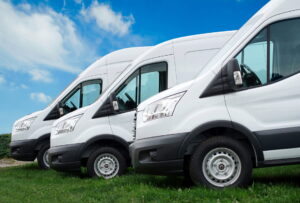 Local HVAC companies are more dependable than they used to be. Sure, we can still be repair technicians when you need us to be, fixing your air conditioner at a moment's notice to ensure that it works properly. However, we're also experts in heating and cooling technology, and that means being a resource for our customers on their energy efficiency. If you're looking for ways to improve your home efficiency and reduce your carbon footprint, then this is the blog post for you!
Just because you're on a tight budget doesn't mean you have to choose systems that guzzle up electricity or energy. Many HVAC systems like ductless heat pumps in Orlando, FL can run with extremely high-efficiency levels and also replace both your heating and cooling units. There are cost-effective choices you can make right now to save money in the future and eliminate wasteful energy practices.
Invest in Yearly Maintenance
One of the best, most important ways you can eliminate waste in your home efficiency is by maintaining your equipment. Your air conditioner, heating system, and even indoor air quality units consume electricity to function. If they're maintained on a routine basis, they're going to run at peak efficiency and you'll see that reflected in the energy bills you pay.
Insulate Your Home Correctly
Insulation has two purposes. The first is to keep the comfortable air inside, whether it's warmth during the winter or conditioned air during the summer. The second is to keep the uncomfortable air outside where it belongs. This dual purpose means that your home's insulation is a top priority since it pretty much affects everything from your energy consumption to the quality of home comfort you feel.
Do yourself a favor and ensure that your home is well insulated year-round.
Upgrade to a Heat Pump
If you're looking for a big investment that will go far in improving your home's energy efficiency and reducing your energy bills, then a heat pump is a perfect choice. These systems act both as air conditioners and heaters, simply moving heat from one location to the other with minimal energy costs associated with them.
Ask our team about heat pumps and the energy efficiency ratios surrounding them. We'll be able to give you real data that will point you in one direction or the other.
Try Going Ductless!
Ductless heat pumps are great new pieces of technology that can help your home become more energy efficient. They work extremely well as air conditioners or heating systems, but most importantly, they work without ductwork. So you can avoid the energy waste that comes from air leaking out of your air ducts by using a system that doesn't need ducts at all. The air just comes directly from the air handler into the rooms of your house!
And, to make things even better. Each mini split can be set to a different temperature setting so you can mix and match your favorite temperatures in different rooms. Keep the bedroom cool, the living room warm, and other rooms in between with customized comfort!
Contact Gary Munson Heating & Air Conditioning to invest in a heat pump or make changes to your home's efficiency. You will be more comfortable with the best!