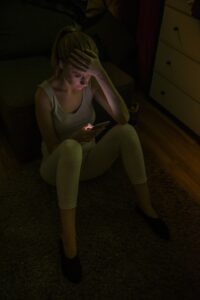 We're certain you've heard about some of the industry-wide part delays, supply shortages, and other problems. This isn't just a situation in our area, it's happening all over the country and homeowners are dealing with the brunt of it. We're not in the business of nickel and diming our customers, so if there's a way we can help you save money, we're going to go out on a limb and do it.
Today, we'd like to talk about some of these parts delays and supply shortages. We'll discuss what they mean for you and how HVAC service in Oviedo, FL could be impacted. Don't worry, we won't point you in the wrong direction, we'll give you the proper services you need at a price that will work for you. All you need to do is call us ahead of time to make sure that we plan things for the long term.
"Why Are Parts so Expensive?"
If you think about supply and demand, they balance out how expensive something costs. When there's more supply than demand, the price goes down. When the demand is high but there's less of a supply, then the price goes up. This is basic economics and it's going to be an important foundation in our discussion going forward.
More people are making additions to their homes and feeling comfortable enough to call for professional help now that the pandemic is almost over. This means that the demand has increased tremendously for building materials, as well as HVAC equipment since now is the perfect time to invest in a new heating or cooling system.
Demand is going up, so manufacturers are having a hard time keeping the supply up.
"Why Are There Delays?"
When it comes to whole systems like a central air conditioner or a furnace system, there are a lot of components involved in their manufacturing. This means that as parts are delayed because of increased demand, so too are the systems that are made up of these parts.
This means that if you're looking to install a brand-new system, you're likely going to need to wait a little longer than you normally would while the unit is manufactured and the parts are acquired.
"How Do We Navigate This?"
We're on your side. We value this difficult moment as the perfect opportunity to flex our muscles and show you just how different we are from competitors. If you call us early and explain your situation, we'll work something out at the most affordable price.
For instance, if you call us today and tell us about your interest in a brand-new air conditioning system, or about your need for a heating system come the wintertime, we've got your back. We'll discuss a timeline that works with you and give you a promise that you'll be happy with how hard we work to procure the right equipment for you. If you've got a more urgent need, we'll even work to try and limit the pricing as much as possible so that you're getting the quality comfort you need, and we get to build a relationship with you as a business.
Call Gary Munson Heating & Air Conditioning today. You will be more comfortable with the best!