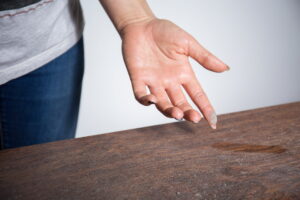 Air quality is superb in Orlando. It's clear that tourists come specifically to our neck of the woods in order to escape their stuffy homes during the winter and enjoy our wonderful fresh air! While our outdoor air has a superb quality, we don't spend the majority of our time outdoors.
Whether you're working, hanging out at home, or participating in your favorite hobbies with the family, it's most likely going to be inside your house. Homes in Orlando have been built to keep cool air inside with incredible efficiency, which means you're less likely to interact with the outside air. While our outdoor air quality might be great, it's common for air quality indoors to be subpar.
An air filtration system in Orlando, FL could be your ticket to fresh, clean air indoors. With the help of this kind of indoor air quality technology, you can appreciate our amazing outdoor air quality while also achieving comfortable air quality within your home as well.
What Does an Air Filter Protect You From?
Air filters are different from air purifiers (which we also can install) in some pretty specific ways. For starters, they don't eliminate contaminants or render them harmless. They're not really built to interact with contaminants in that kind of way. Air filters instead trap contaminants within their mesh of fibers so that they are unable to interact with anyone inside your home.
Air filters are designed to trap and contain particles over a specific size. The more microscopic the filter's fibers are, the more particles will get trapped and the cleaner your air might be. Although, it's important that you have a filter set for your home because a hospital-grade air filter might hurt your home's efficiency if it doesn't have the right ductwork to accompany it.
An air filter can protect you from dust, debris, pet dander, and allergens that might trigger asthma attacks or allergic reactions.
Measuring the Efficacy of an Air Filter
Take a deep breath and see how it feels. Do you feel stuffy or like your air is constantly making you cough and sneeze? Or perhaps you see dust settling on everything in your home no matter how much you try to clean? Then the best way to measure the efficacy of an air filter is to try it out.
If your air feels noticeably cleaner, if odors are lessened or eliminated, and if your HVAC system is running a bit more efficiently, then you know the system is doing a good job. Why not invite a friend over with a sensitive respiratory condition or asthma? They should be absolutely fine to be in a home with an air filter like this.
Don't Let Your Home Become Stuffy
We know that homeowners like to think of indoor air quality products as luxuries instead of necessities, but depending on who you are or where you live, this is going to change. Your home might really need an air filter, and if you keep comparing yourself to family members or friends, then you might be doing yourself a huge disservice.
Why not call us for a comfort consultation so we can try to figure out if an air filter is really the best solution for your home's air quality issues?
Contact Gary Munson Heating & Air Conditioning. You will be more comfortable with the best!