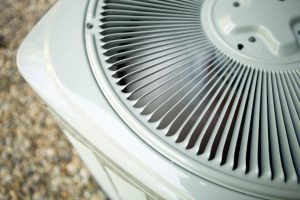 Telling the difference between a struggling AC that needs repairs and an AC that's on its last legs boils down to a science. While professional technicians might be able to tell where on that scale a system might be, homeowners have trouble deciding whether or not they should pay for a repair or replacement and ultimately it's their decision. Today we're going to talk a little bit about how an air conditioner starts to falter and what you can do about it.
Do you call our team again for a targeted repair? Or do you call it quits and decide to start investing in a whole system replacement? Only with the right information and a team dedicated to HVAC service in Orlando, FL will you be able to make the right call. Hopefully, with the information we've provided down below, making that right decision won't be so hard.
What to Expect
An air conditioner doesn't run perfectly throughout its whole lifespan. If you're deciding on a replacement after only owning your AC for a year because there's a repair that needs to be made, we strongly urge you to reconsider. AC systems can have a repair every now and then, but the frequency and cost of these repairs will play a vital role in determining whether or not your air conditioner needs to be replaced. Let's get into the most important factors to consider.
Age
If your AC is only a couple years old then it's likely you have nothing to worry about. However, if your system is getting old enough to apply for a driver's license, then you're probably due for a replacement. Air conditioners are not muscle cars, they aren't built to last longer than 10-15 years and that's for a pretty good reason. They decrease dramatically in efficiency levels beyond that point and the chance for a total breakdown increases. Unless you've got tons of money to throw away and the patience of a saint, your aging air conditioner should probably be replaced.
Efficiency
Like we mentioned before, an air conditioner begins to wane in efficiency levels as it gets older. This shouldn't be a surprise since your energy bills will slowly be increasing as efficiency begins to decrease. So, it's a good idea to remember what your energy bills used to look like and keep in mind that you don't have to pay skyrocketing prices for proper cooling. By having your AC replaced, you could return to the energy savings you used to have.
Frequent Repairs
An air conditioner that needs repairs frequently is really more of a nuisance than a help. We implore anyone who is calling us more than once a year to invest in a replacement system, just because it could mean there's something wrong with your system that's requiring such constant attention. Don't worry, this isn't normal, and proper air conditioner replacement can show you just how reliable a well-functioning system can be when it doesn't need repairs every year.
Could you use an air conditioner replacement? If so, call the pros.
The team at Gary Munson Heating & Air Conditioning has your back. Call us today. You will be more comfortable with the best!