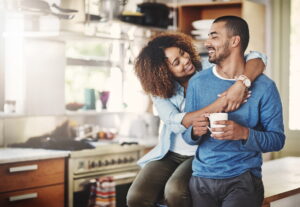 Here in Lake Mary, it can be hard to explain our weather to outsiders. Things are hot and humid for the majority of the year, but then temperatures can definitely take a sharp dip down, especially at night. Things can become unpredictable during the wintertime, so we're forced to use reliable heaters that can get us through to the next cooling season.
So, as temperatures are starting to dip and our mild winter is beginning, we'd like to look back in retrospect for some tips that could maybe help you prepare for next summer. AC repair in Lake Mary is definitely one option, as well as AC maintenance. These services can help keep your air conditioner running effectively and efficiently well into the next summer.
Let's talk about what you as a homeowner can do to get ready for the inevitable cooling system to come next year.
AC Maintenance Is Key
We're going to start this post off by talking about air conditioner maintenance. It's a service we offer that constitutes as a yearly (or twice a year in the case of a heat pump) appointment where a professional can tune up the system. This tune-up will increase efficiency levels, increase the amount of cooling power it can produce, and ultimately limit your cooling bills.
Be sure to look at some of the other perks that come along with our maintenance agreement. Since maintenance is a necessary service when you invest in an AC, these perks can sometimes seal the deal and give you services and discounts that are well worth the subscription cost.
Check the Air Filter
Your air conditioner depends heavily on the air filter. This also just so happens to be the only component that homeowners are recommended to deal with themselves. Keep on a tight schedule next year when it comes to your air filter, and replace it every 1-3 months as you should, depending on how heavily your AC is used.
Compare the SEER Rating
As time goes on, our air conditioners get older and older. That might be fine for you as you can still feel the cool air created by the system, but how efficiently is it working? Now that we're at the end of another season, it's a good idea to look at the SEER rating of your system and compare it to other ones. Sure, it might only be 8 years old and your air conditioner is at least supposed to last 15 years—but that timespan might cost you in the long run if your system isn't near the SEER standards you want.
Just take a look at some of the more efficient models on the market. If they've got SEER ratings that are twice the rating of your current system, then consider getting it replaced to save you money each money on your cooling bills.
Get the System Repaired or Replaced
Whether you need help with a small, targeted repair, or an entire system replacement, now is the time to think about it. Between now and the next time you need help with keeping your home cool, we can help you with whatever you need. Just make sure you call our professional team today.
Call Gary Munson Heating & Air Conditioning. You will be more comfortable with the best!