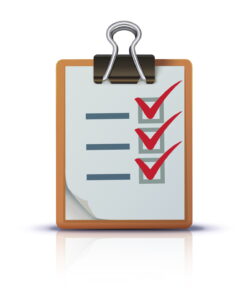 So, you've gotten to this page because you need help with HVAC service in Orlando, FL. That's not really up for debate. Your air conditioner could be on the fritz, or you could be dealing with the need for a heater repair before the cold temperatures settle in this year. Basically, you need help and you're trying to figure out which team to look for when it comes time to choose.
How about we get into the details about why our team is the one to choose? After all, what's the point of looking at this post if you aren't at least considering going with a local, family-owned HVAC company that's been serving the Orlando area for years!
We promise that we've got some info about our MVP Plan, and details on our specialized services that really make it an easy decision.
Choosing the Right Team
Your HVAC needs are pretty specific and right off the bat, you want to be sure that the team you choose for the job can handle it. Well, with our 40+ years of experience in serving the Orlando area, there's really nothing we haven't seen.
Dealing with inverter AC technology? Seen that.
Need a fix on a full-home mini split system? Not a problem.
Finally ready to switch to a team with emergency services available? Hey, would you look at that, we offer those services!
We're not trying to be snarky, but there's a very good reason why people have been choosing us as the experts for so long. We just get the job done right beyond what homeowners are used to expecting in the HVAC industry.
Double Down with Our MVP Plan
Sometimes just calling for a professional isn't enough. You want a team that provides comprehensive care to the point where you can sit back, relax, and season after season know that you're in good hands. Look, we get it. We're members of this community and like to enjoy our time off as well, so it's really unfair to expect homeowners to be paying attention all the time to their HVAC systems. That's why we invented our MVP Plan.
For $169 a year, or just $14 a month, you can get access to the following:
Two home system inspections a year. Whether you've got a heat pump that needs twice the help or twice the systems that need just a bit of care, we've got you covered.
Maintenance reminders. We don't expect anyone to remember when the last time they got maintenance was. We've got our own internal calendar that we can use to ensure you get yearly reminders.
A no-overtime guarantee. Don't you hate getting charged for overtime fees when a technician overstays their welcome? We don't do that at all when you're part of our MVP program.
Repair discounts. Your system is just in better hands when you let us take care of the job. Save money whenever anything goes wrong.
Priority service. The term "MVP" speaks for itself, doesn't it?
Peace of mind. We're certified and licensed technical experts. We don't beat around the bush—we get things done. It just feels a lot better when you've got the local experts on the case, doesn't it?
Call Gary Munson Heating & Air Conditioning today. Trust us, you will be more comfortable with the best.