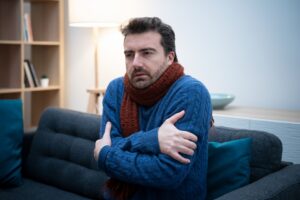 For ductless heat pump owners, this might be a very important topic to cover. These systems operate via multiple air handlers scattered in strategic locations throughout a home. When one encounters a problem, the others should still be working so that you're never without comfortable temperatures in your home.
However, what do you do if multiple air handlers start to fail? Or worse yet, what if you're left with only one working air handler? Should you relegate only one section of your home to have proper heating and air conditioning until you figure out a solution? Well, the truth is that you'll need professional HVAC service in Windermere, FL regardless of how you got here. The good news is that with our professional team, we can get down to fixing the problem and figuring out what went wrong.
While ductless systems are nifty in a jam, they're not meant to be used at half or a quarter capacity.
Ductless Systems Are Sized for Your Whole Home
Just because ductless HVAC systems use separate air handlers doesn't mean that they're designed to cool or heat your home individually. Sure, they can keep a section of your home comfortable, but when other air handlers break down, they can't cover the load of the others. And, depending on the area of your home that the HVAC system still works in, you might not be able to only live in those areas.
Think about it—if your kitchen and bedroom are uncomfortable and the only working air handler in the house works in your basement, you might be finding it incredibly hard to live your life normally. That and the fact that your remaining air handler just isn't designed to heat or cool this space without the help of the others. You need to call our team for repairs.
You Won't Get Peak Efficiency With Just One Air Handler
Let's talk about efficiency. Your ductless HVAC system is designed to run extremely efficiently, but that's within the measured space of your home. Your exterior doors and walls are better at insulating comfortable temperatures than the indoor ones. So, when you've got one working air handler, that heat is going to drift into other areas of your home pretty frequently and it's going to cause your home efficiency to drop.
In an emergency, this doesn't really matter as much. You might just be thankful that your ductless system still works to keep you comfortable. However, for the long term, having one air handler work when the others have been broken down for months is probably a really bad sign for your monthly energy bill.
You're on Borrowed Time
Look, it might sound like a blessing that you have at least one working air handler left. But this blessing is just that—a blessing, and it could turn into a nightmare if that last air handler fails.
Before that happens, call our team to have your HVAC system repaired so that all of your air handlers start working properly again. Then, you won't have to worry so much about the worst-case scenario, because you'll be happy in the best-case scenario.
Call Gary Munson Heating & Air Conditioning. You will be more comfortable with the best!