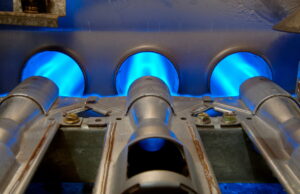 Yep, it's still winter, and it's still going to be winter for a few months, so we recommend you batten down the hatches and give your furnace everything it needs! All jokes aside, you might not need to do very much for your furnace. These systems are exceptionally good at providing you with powerful heat with little maintenance.
However, if you're wondering what can be done to ensure your furnace works as it's supposed to, then this is the blog for you! We've got a list of five awesome practices that homeowners can do themselves to help alleviate the pressure and stress on their furnaces. Eventually, this will allow your furnace to run more efficiently, and provide better heating quality for your home as a result.
So, let's get to work! Remember to call the professionals on our team if you need specialized support like furnace repairs or seasonal maintenance.
Change the Air Filter
The first and probably most important thing you can do for your heating system is to change the air filter. All forced-air heating systems rely on an air filter that's designed to protect the internal components from an influx of dust and debris. It's meant to be changed out every 1-3 months so that clean, fresh air can be cycled through the system.
Why not take a pause from reading this blog post and go change out the air filter? It'll likely help the functionality of your system more than any of the things we're about to mention.
Choose a Mild Temperature for Your Furnace
When you set your thermostat this winter, you want to set it so that you're warm and cozy in your home. The problem is, that's a subjective feeling, and different people feel warm and cozy at different temperatures!
Make sure you're setting your thermostat to a mild temperature so that your furnace doesn't get worked too hard. Anything above 70 is going to be hard for your furnace to reach, and it's going to get stressed out trying to get there. Keep things mild for better results.
Insulate Your Home
Insulation is something that's going to help you during the winter and the summer. The more heat you can keep indoors, the better off your furnace will be since it won't have to work so hard making more heat. Upgrade your windows to double-pane windows, and keep doors closed for maximum insulation in your house.
Run Your Ceiling Fan
Running your ceiling fan is normally something you'd do on a hot day, but it can help in the winter too! Run your ceiling fan in reverse so it can create a convection current. This will help keep hot air low enough to the ground where you can feel it, circulating heat so that your home is a little bit more comfortable.
Dress Appropriately
Remember, how you dress will also impact your furnace's functionality! If you're dressing like you're going to the beach, then you have less protective clothing to help you stay warm, and you're likely to keep the thermostat higher than it should be. Stay warm and cozy on those chilly nights with the appropriate clothes!
Call Gary Munson Heating & Air Conditioning for help with your furnace in Orlando, FL. You will be more comfortable with the best!