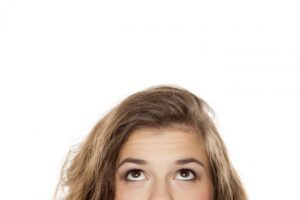 We know that it might sound foolish to talk about heating in Orlando, but for anyone who has been living here long enough—it can get a little chilly. A February night in Orlando can reach temperatures that require homes to use their heaters and most homes in our area use furnaces.
So, we've decided to take it upon ourselves to give you a little mid-winter checklist to help you avoid the need for furnace service in Orlando, FL. With our help, you can make sure your furnace is working properly, your bills aren't too high, and that your home is as comfortable as it should be. We're looking to maximize the efficiency and effectiveness of your heater.
Just because we use furnaces less often around here doesn't mean your system should be neglected. Heating is important and it can be expensive when left to neglect!
We've Got You Covered
Are you feeling nervous as you read this blog post, realizing that you don't pay much attention to your furnace? Don't worry, we don't expect most homeowners to pay attention to their systems unless there's something wrong. Thankfully, you've gotten to this blog post, so you can feel better knowing that you're doing more than most homeowners!
Stay Vigilant for Sounds and Smells
Furnaces shouldn't sound or smell like much. You should only hear the noise of air coming from your vents and the gentle whirr of the system in operation. Anything more than that can be a signal that something is wrong.
For instance, if your heater is rattling or booming, that's not normal—no matter who says it is. Rattling can indicate that there's a loose screw or a loose component, while booming can be the noise of a delayed ignition because of built-up grime on the burners. Basically, if you hear something that sounds strange coming from your furnace, call us quickly.
Change Your Air Filter
Your heater has an air filter that's meant to protect the interior components of the system from contaminants like dirt and dust. While it does help with your personal indoor air quality, that's not its intended purpose. This is important to know because changing this air filter every 1-3 months can be one of the best things a homeowner can do for their heater. By changing your air filter, you help improve the efficiency of the system as well as your air quality. It's basically a win-win situation!
Invest in Maintenance
Maintenance is a service offered for homeowners that really want to cut-off repairs at their source. This means we can inspect your heating system every year, providing minor repairs and adjustments while we assess the condition of your furnace. If there are any repair needs that should be addressed, we can tell you ahead of time so you can schedule them. This is the quickest way to peace of mind and leading a stress-free life!
We Can Help!
Are you having trouble with your heater? Or perhaps you're a little stumped by your system's air filter? Don't worry, you're not the only one. We can help you take care of your furnace the right way while keeping your home safe and secure.
Contact Gary Munson Heating & Air Conditioning. You will be more comfortable with the best!