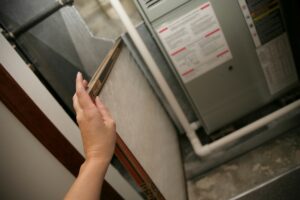 Your air ducts serve an important role, although it's one that we often forget about since they don't always require annual maintenance. These three telltale signs of ductwork damage need to be identified as soon as possible.
Duct repair can be a big job, from diagnosing the issue to repairing multiple areas of your ducts during a single visit. If you need duct repair in Orlando, FL, give us a call. In the meantime, let's help you find out if there's an issue or not.
Temperatures Vary From Room to Room
Ducts simply carry the air that your HVAC system generates through your home to each vent. If your furnace is efficient and doing its job the way it's supposed to, then it's supplying air at the right temperature. It's up to your ducts to serve as a conduit.
If one room in your home has a drastically different temperature from other rooms, that's a classic sign that your ducts are damaged, leaking, or have become disconnected.
In an event like this, the air is just being pushed into your attic or ductwork area. With warm air, this can cause condensation and mold issues, and not to mention it's wasting energy because it's not heating the room properly.
Moldy Odors From Your Vents
We just mentioned the possibility of mold, but that issue isn't exclusive to damaged ducts. Even if your ducts are sealed and efficient, mold can still be a problem.
Bad odors from your vents could mean that there's a moisture issue that's causing mold growth (which can ruin your vents and get you sick), or another issue that's far less common: rodents.
If critters find their way into your ductwork, they can introduce bad odors from droppings, dander, and anything that they track in.
Your Energy Bill Just Spiked Pretty Hard
You know that you're not using additional energy. You leave the thermostat at the same temperature every day, so what gives?
Once you've ruled out price hikes from your energy provider, it's time to look at your ducts. Your HVAC system uses the thermostat to know what temperature the room is and what you've set it at.
It turns on, the temperature raises or lowers based on your specifications, then the thermostat communicates this to your HVAC system. It shuts down until the temperature changes again.
If your energy bill went up and your HVAC system works, it means your ducts are leaking pretty badly. Your HVAC system runs for longer because leaking ducts make it take more time for your home temperature to change.
It's Not Too Late for Your Ducts
Your ductwork needs a helping hand. Even if you get duct sealing (which is supposed to last for up to ten years), repairs may still pop up in the meantime. Be sure to stay on top of it and have a duct inspection once every few years to make sure you're actually receiving as much warm or cold air as possible through your vents.
Contact Gary Munson Heating & Air Conditioning today to take care of your ducts. You will be more comfortable with the best!