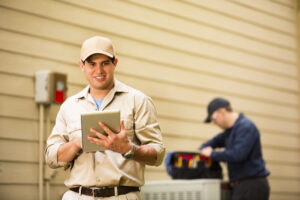 We encounter different problems than our northern neighbors. People in other parts of the country, perhaps even friends or relatives, are struggling with the thought of purchasing a new heating system or helping their heaters perform during a cold winter. For us, that's not really the case. Our winters are mild at worst. We're more concerned about our air conditioners lasting as long as they're supposed to, since we really send these systems through the wringer!
One vital aspect of HVAC service in Orlando, FL is ensuring you get the most out of your AC. We've talked about efficiency and effectiveness, but what about longevity? An air conditioner is an investment, and when you paid for your AC system, you were told that it would last 10 years or more.
Is that still possible in our area? And how can you help to achieve that end goal? Keep reading, we'll get into all the details about extending the lifespan of your system in an area where we stress them out.
Maintenance Is Vital
Before we get into the nitty-gritty, we want to talk about maintenance for a second. Maintenance is required for your air conditioner once every year. If you had it done in the spring, then you're pretty much all set until next spring. If you have a heat pump, you'll want to get it maintained twice a year, once for its cooling capabilities, and the other time for its heating capabilities.
However, we won't beat around the bush—maintenance is more important for our air conditioners than the air conditioning systems of our northern neighbors. We run our AC systems so much that they need to be constantly maintained and repaired to be effective in such a hot, tropical climate.
One skipped maintenance appointment could mean a drop in efficiency, and that could lead to months of extra payments for energy that you shouldn't be making. Our systems carry a heavy weight, which means they need to be in fighting shape every single year.
Run Your Thermostat the Right Way
Sometimes the culprit of poor AC performance isn't the air conditioner itself, but rather the thermostat that's controlling it. The temperature differential is an important thing to consider when we use our air conditioners much longer than in other areas of the United States.
For instance, it might remain above 80° for 10 months of the year in our neighborhood. That means your thermostat shouldn't be set to anything below the mid-sixties, otherwise, your air conditioner could be running much longer and harder for little to no difference in comfort.
Pay Attention to the Condition and Efficiency of Your System
We're just dropping in to see what condition your conditioner is in.
Kenny Rogers references aside, it's important to stay vigilant towards the efficiency and condition of your air conditioner. A broken AC in our neighborhood is going to be a lot more of a headache than in chillier climates.
When you notice the first sign of something being wrong, then we urge you to call us for repairs. This includes noticing a sharp rise in your energy bills, as inefficiency can usually spell out that there's a problem inside your AC system.
Gary Munson Heating & Air Conditioning has your back. Just give us a call. You will be more comfortable with the best!