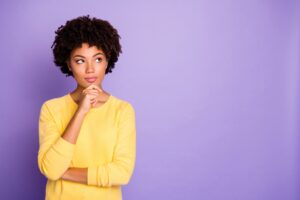 This is a question that we think is worth considering. For many homeowners, their air conditioner is going to last as long as physically possible. We get it, nobody wants to replace a system that still works. Money doesn't grow on trees and an air conditioning replacement can be one of the most expensive investments for a home. However, we want to make it clear that not investing in a replacement can be an expensive cost as well.
Air conditioning in Orlando, FL needs to be effective, efficient, and convenient. If it's not meeting your needs in one of those areas, then you might be in need of a replacement. We're not just trying to be picky. Down below we'll be explaining why all of these categories can be a cost that you pay for if you avoid AC replacement.
If your AC is on its last legs and needs to be retired, our team will walk you through it every step of the way.
Ways to Tell That You Need AC Replacement
Let's forget about the idea of "if" you need AC replacement. The question is never yes or no in regards to replacing your old air conditioner, but when is the best time to replace it. It's not going to last forever, and it's not even designed to last longer than 10-15 years, so our blog post today is designed to give you a few factors that could influence your decision.
Age. The first and most important factor that should weigh in your decision of whether to replace your AC or not, is the age of the system. An air conditioner that is 10-15 years in age is most likely running with parts that are worn down and it's only a matter of time before they need to be replaced. At this point, it's a smarter idea to think about replacing the whole unit.
The Performance of the System. If your air conditioner doesn't keep you cool anymore, then it should be replaced—full stop. Call our team to evaluate your system, and we'll be honest with you if it needs to be replaced to keep your home cool again.
Energy Efficiency. How much energy does it take for your air conditioner to cool your home? If it's running up the bill and causing distress, or shifting your budget too much, then you might be better off with a replacement.
Frequent Repairs. An air conditioner should need repairs once or twice in a long while. We're talking years here. If you need a repair every year, or even multiple repairs per year, then your system is in dire need of replacement.
An Expensive Repair. If your system's compressor is shot, then it likely needs an extremely expensive repair. The compressor is the most central and expensive component of the system. It's worth it to evaluate the cost of replacing your whole AC.
Home Additions. If you've added space to your home, your AC might not be sized correctly to cool the whole thing. You might want to invest in a larger AC to deal with the space increase.
Call Our Team
Our team will walk you through your unique situation and give you sound advice as to whether you should replace or repair your AC.
Call Gary Munson Heating & Air Conditioning for a consultation. You will be more comfortable with the best!