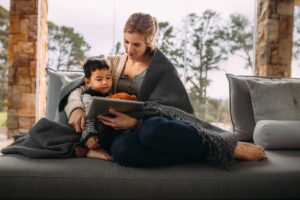 We get that choosing an HVAC contractor for your prospective heating or air conditioning job isn't the most enjoyable task in the world. It can be a moment of hardship, budgeting, and when we really figure out how much our home comfort costs.
The truth is that much like other heroes in our lives, from social workers to nurses, HVAC contractors can be the most important people during really difficult times. When your heater breaks on a chilly night, or when your air conditioner kicks the curb on the hottest day of the year, homeowners can often get anxious and nervous about the next steps to take.
Our job as your HVAC contractor in Orlando, FL isn't just to provide you with the best technology your money can buy, but also to be there with you every step of the way and support you.
Ways Our Team Can Support You
It's not just about calling the right team that has the right qualities, it's about having a team that meets your specific needs and standards. A local HVAC team like ours needs to support you so that you can continue to support our business in the future. Here are 7 ways we can get that done:
We tell the truth. Since HVAC emergencies can happen at the worst times, you need a team that's going to tell you the truth even when it's hard. Our team does not only that, but we provide you with some creative solutions to your problems so that you don't get sold equipment you don't need or want.
We're innovative and constantly seeking better solutions. Newer, more efficient technology is always being manufactured. We want to be the team that provides the best possible products for our customers.
We're involved in the community. Our company has been here for a long time, and our staff lives right here in Orlando. We're not going anywhere!
Our team has over 40 years of experience. Experience is worth its weight in gold in this industry. There aren't many systems that we haven't worked on in the past four decades!
We're licensed, certified, and highly skilled. Licensing and certifications are necessary in order to keep your manufacturer's warranty in good shape.
We're a family-first company. Our team is family-focused. We've been family-owned and operated and we treat all of our customers like the friends, neighbors, and family members that they are. This helps us stay connected to you and keeps us passionate to help our community.
We provide 24/7 emergency services to our community. 24/7 emergency services are a must for any HVAC provider in this area. We can help you with your AC or heating problems, no matter what time of day you call us.
Call Us Today
Look, we don't mean to toot our own horn, but there's a reason why we love talking about better HVAC service. Our team might not be as large as other major companies, but we make sure to go above and beyond for every HVAC job and every customer. Get in touch with us to take the next step towards better HVAC services for you and your family.
Call Gary Munson Heating & Air Conditioning. You will be more comfortable with the best!