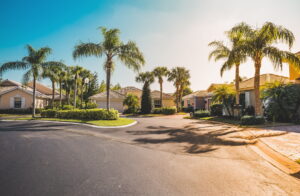 Other areas of the country run brisk, seasonal sprints with their air conditioners. For us, we run a marathon!
Stressed-out air conditioners are pretty common because of how frequently we use them. At this point, the air conditioning system is just another member of the family with how much we rely on it. If you've got a problem with your AC unit and you've just recently noticed it, we're here to remind you that you can always call us for support.
However, an old and stressed-out system could need to be replaced by a new AC installation in Orlando, FL. Only a consultation with a professional will give you the answers you're looking for.
For now, let's talk about three common problems that old, outdated, or stressed-out AC systems run into. We'll discuss why these problems are so bad and what you can do about them.
1. The System Just Needs Some Help
Sometimes time can get away from us and we end up running our air conditioners for six months to a year without doing anything for them. They need at least a little bit of attention, and some small practices will help improve the output of your air conditioner and also increase the efficiency levels.
Here are a few examples of things you can do to alleviate stress in your air conditioner this winter.
Change the air filter. Your air filter should be changed at least once every season. This will help keep the coils clean and the system running efficiently. Why not go ahead and do that now so that you're clear for the next few months!
Unblock your vents. Your air conditioner relies on air ducts to send air throughout your home. If the vents are blocked up by furniture or boxes, your AC will get stressed out trying to meet the temperature demand on the thermostat.
Set your thermostat to a mild temperature. Don't overwork your AC by setting unrealistic temperatures on your thermostat. Keep things mild and your system will thank you later!
2. Your Air Conditioner Needs Professional Repairs
Let's say you tried to do everything we just mentioned for your air conditioner, but it's still not working properly. Stress can cause components to get worn down and break apart after years of hard work, so at a certain point, there's not much you can do as a homeowner for your system. You'll need professional support.
Call our team of experts for professional air conditioner repairs. We'll fix the system, replace broken components, and get it back up to speed so it's ready to go for the foreseeable future.
3. The System Should Be Replaced Entirely
Have you already called us this year for repairs, and the system is broken again? Or perhaps your AC is over a decade old at this point? This is perfectly normal, and it's what happens when an air conditioner reaches the end of its lifespan.
Don't panic! Let our team walk you through your replacement options so you can get set up with a brand-new, high-efficiency AC installation that works for your home comfort needs.
Contact Gary Munson Heating & Air Conditioning. You will be more comfortable with the best!