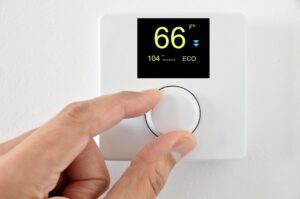 Your air conditioner runs your home comfort. Without it, you would be lost–as any of us would be. But the problem is that your air conditioner uses up a lot of energy. In fact, it might be the biggest contributor to your increasing energy bills.
If you don't know how efficient your air conditioning system is right now, a new air conditioning installation in Orlando, FL might be a good idea. A brand new, more energy-efficient air conditioner has a lot of benefits for your home and your wallet. Let's talk about those now.
Faster Cooling
Efficiency is the act of spending less energy or time to get to the desired outcome. When you spend less time or energy on something but still achieve your desired results, it's a beautiful thing. That's what your air conditioner can do for you.
At its most efficient, an air conditioner can cool your home quickly without any obstructions, and spend less energy to do it. The less time you have to run your air conditioner in the first place, the better off it will be.
Less Energy Spend
If you let everyone choose whether or not they wanted to spend more money on their energy bills each month, 100% of people would choose the less expensive option. That's because nobody wants to pay more than they have to, and with an energy-efficient air conditioner, you don't have to. These help you save money in more than just one way.
Less Monthly Spend: Spending less money on your energy bills each month sounds like a win-win to us, what about you?
Fewer Replacements Over Time: You only need to replace your AC so many times in your life, but what if that number could be reduced? What if you could save five figures even with just one less AC replacement by using energy-efficient units the whole time?
Fewer Repairs: If all goes well, you'll enjoy fewer repairs. It's an efficient system, so it shouldn't be going down as much as an older, clunkier machine.
Reduced Wear and Tear
While air conditioners undergo wear and tear either way, whether they're energy-efficient or not, they definitely endure it at a much slower rate if your AC is using less energy in the first place.
Less energy means a more efficient unit overall, which reduces unnecessary wear and tear on your system. While this doesn't promise a longer lifespan and longevity beyond the 10-15 year average for air conditioners, it's also foolish to think that it won't help, at least.
An Energy Efficient Air Conditioner Is the Right Move
You need better energy efficiency now, not at some point in the future. Better energy efficiency means spending less each month, and keeping money where it belongs–in your wallet.
Let's cut out unnecessary energy spending and help you have an air conditioner that stands the test of time. Call us today to get started and we'll help you figure out which air conditioner is right for you.
Contact Gary Munson Heating & Air Conditioning today to schedule your new energy-efficient air conditioner installation. You will be more comfortable with the best!