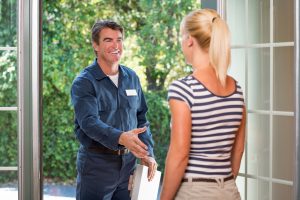 Springtime maintenance really is key for a longer-lasting HVAC system. While we will get into the specifics of how and why this is the case, first we'd like to talk about what exactly maintenance is.
Many homeowners just think that you should get your air conditioner or heater installed and then you're set for a decade unless you need repairs done—but that couldn't be further from the truth! Furnaces and AC systems require yearly tune-ups to ensure they're still working efficiently, effectively, and reliably. Without yearly furnace maintenance in Orlando, FL you can bet that you'll be paying for expensive repairs that could have potentially been avoided if they had been addressed earlier.
We'll tell you what you can expect from springtime maintenance for your heating system, and even for your air conditioner while we're at it!
What You Can Expect
As we mentioned before, springtime maintenance can help your HVAC system function more efficiently, effectively, and reliably, making your home a safer and more comfortable environment. This is not just conjecture, it's demonstrated by the data!
Ensure Safety
It is a necessity for furnaces that run on natural gas to be inspected in order to function safely. Without a proper heating technician to look over your system, you run the risk of having your heat exchanger crack right under your nose and the system eventually leaking carbon monoxide. Make sure that this is checked yearly so that you can sleep soundly at night.
Improve Efficiency
Both your heater and your air conditioner require maintenance in order to run at peak efficiency. Minor tweaks and fixes are required to make sure that the system consumes as little energy as possible while also providing the comfort that your home requires. Without maintenance, you could see your system consume far more energy or fuel than it really needs to perform properly.
Reduce Repairs
Repairs are an unfortunate reality for HVAC systems. Your furnace or air conditioner will require repairs at some point in its life, and you're going to want to be prepared for that. Thankfully, maintenance is proven to reduce the number of expensive repairs that your system will need, since a professional technician can provide quality of life improvements on the spot. Also, when an expensive repair is coming up, you'll get plenty of warning so it doesn't disrupt your budget like an emergency repair would.
Shoulder Season Advantage
The one thing that's worse than scheduling emergency repairs during the middle of the summer for your air conditioner, or during the coldest winter months for your furnace, is when all the HVAC professionals are busy. This is an unfortunate inevitability due to how much we rely on these systems every summer and winter. However, if you utilize springtime maintenance on your HVAC systems, you'll have the full attention of a professional team that's not swamped with service calls. Take advantage of the season and get the best professionals you can find to inspect your furnace or air conditioner today!
Gary Munson Heating & Air Conditioning has the team to keep you happy. Call us today! You will be more comfortable with the best!