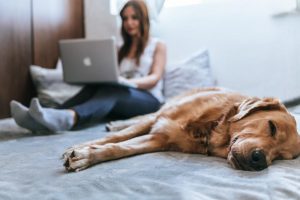 For such small components, thermostats really do provide us with a huge amount of support. When we need to communicate our comfort needs to our HVAC systems, we do it through our thermostat. The numbers represent the temperature, and we set it based on how we feel. Think of your thermostat like the translation device between your large, complex HVAC system and yourself. Without it, your comfort will get lost in translation and your HVAC system could run rampant.
Luckily, thermostats have improved tremendously in the past few decades. Thermostats in Orlando, FL are now smart operating and built with Wi-Fi capabilities. They can sync up to your other smart home devices and be voice-activated, touchscreen-activated, and they'll even learn about your heating or cooling habits. If your thermostat is showing signs of age, then now might be the perfect time to get professional attention.
Your Thermostat Is Important
The quality of your home heating is going to depend a lot on your thermostat. The thermostat is the connection between you and your HVAC system, so the less it's able to communicate effectively, the less likely your home is to be comfortable.
Let's investigate a few ways that professional attention might be warranted when you've got a malfunctioning or aging thermostat.
Thermostats Impact Efficiency
When your thermostat doesn't work the way it's intended or the way you want it to, it can impact the efficiency of your home. Analog thermostats, for instance, can have faulty wiring and methods of communicating temperature control to your HVAC system. Even just a difference of one degree can lead to several extra dollars spent on a home that's less comfortable than you'd like it to be.
Make sure you get your thermostat checked on by a professional if it's exhibiting problems that impact your efficiency.
Faulty Thermostats Create Problems
Check your thermostat in relation to the temperature in your home. It should be reading correctly, set up in the correct location, and also able to change the temperature quickly and effectively. If not, then it's faulty.
Sometimes, a thermostat can be set up in an area with direct sunlight or be too close to a vent, where it will always register as hotter than it is. Your thermostat should be in the central area of your home and away from any heat sources or vents.
Analog Thermostats Should Be Swapped Out
Last but not least, we need to approach the topic of analog thermostats. They're not nearly as effective or efficient as modern thermostats. Analog thermostats are also at high risk of becoming faulty or running poorly due to their old age.
Analog thermostats haven't been manufactured in decades, which means if you've got one, it needs to be replaced. Newer thermostats have touch screens or buttons, and they can sync up with your smartphone or even learn your heater's schedule. This will lead to fewer repair needs and overall better performance from your whole HVAC system.
Contact Gary Munson Heating & Air Conditioning for thermostat services today. You will be more comfortable with the best!