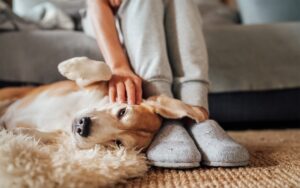 "Can't someone just tell me how much an air conditioning installation or HVAC repair in Orlando is going to cost?"
Unfortunately, it's not that simple and we understand your frustration. We do the best we can to accommodate all of our customers. When inaccurate estimates start to shake a customer's trust in the process, then something is wrong. That's why we take the estimate process very seriously.
An estimate is a way that we try to figure out how much a service is going to cost, without actually performing the work yet. It's a method of communication with a customer. We might not know the source of the problem is until we start working on it, but we want homeowners to know how much that work is going to cost before they sign up for it.
Why Estimates Can Vary
In the HVAC and automotive industries, it can be hard to specifically tell a person how much work is going to cost before the work is done. There's a lot of diagnostic work that goes into repairing a heating or air conditioning system. We need to locate the problem, locate the source of the problem, and also make sure that there aren't other problems contributing to the issue. It can be complex, and while our team is perfectly trained to get this done right, it can be hard for a customer when they're trying to budget for the work.
A good general rule should be this–an estimate should never be off by more than 10 or 15%. If so, then there was some serious miscalculation done by the professional and they should really explain themselves.
We Take Time to Evaluate Your Home, System, and Preferences
Every home, system, and set of preferences is going to require different work. Depending on the size of your home, for instance, your air conditioner is going to need to work a different amount to cool that space. So, our repairs are going to be in line with what an AC of that particular size requires.
The same thing goes for homes with inhabitants that have unique customer preferences. Our estimate might vary depending on this situation.
What You Can Do With an Estimate
Keep an estimate close and make sure you communicate to us how much your budget can flex. If you're stuck with a maximum amount that can't be flexible, our team can make sure that we don't–under any circumstance– charge you more than you can pay for. Or, you can even use an estimate to shop around and see if other pros will do it for a cost that fits your budget better.
Estimates Build Trust
When you've got an HVAC technician who gives you an accurate estimate, it helps build trust that they're actually doing the legwork and providing you with what you need. The closer an estimate is to the true cost of HVAC work, the more you'll trust your HVAC professional going forward.
We take our estimates very seriously because it reflects poorly when a customer is upset at the difference between an estimate and an actual cost. Work with our team to ensure that your budget needs are met, and make sure you get accurate information when looking to pay for HVAC repairs.
Do you need an estimate on your HVAC work? Contact Gary Munson Heating & Air Conditioning. You will be more comfortable with the best!