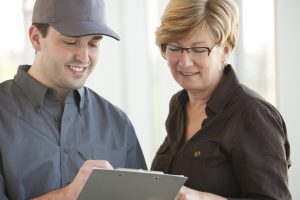 Commercial HVAC is similar to residential HVAC work except there can be a lot more on the line. When it comes to an entire building or business having the right air conditioner or heater set up, there's no room for mistakes which makes finding the right team of professionals all the more important. That's where things get tricky.
Unless you've got a guide to help you choose the right team of pros for the job! Seriously, so many business owners looking for commercial HVAC in Orlando, FL just choose the first contractor they've heard of or see in the phone book, but that's never the best way to choose a team.
We're here to talk about looking at things like credentials, qualifications, experience, customer reviews, and so on. Once you've weighed your options, you'll feel better about entrusting this important work to a team that you know will get the job done right.