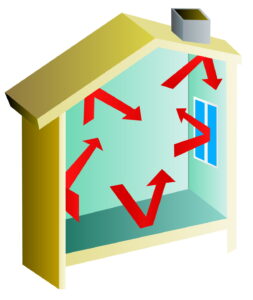 Moisture isn't necessarily bad. There are a lot of different types of moisture we enjoy, like the steam that comes from a hot shower or the cool water mist that comes from one of those spinning fan toys. Basically, moisture isn't really that big of a deal unless we're talking about HVAC or home improvement. And we hate to be the bearers of bad news, but this is an HVAC blog!
Basically, humidity can cause all sorts of problems for a home. Without a dehumidifier in Orlando, FL, there's nothing to stop moisture from causing mold growth, weakening the foundation of your home, and adding to the uncomfortable temperatures we get when a heatwave arrives. The only true and tested solution for this is the installation of a dehumidification system that our team can provide.
Read on as we get into the specifics of why dehumidifiers are so necessary for our neck of the woods!