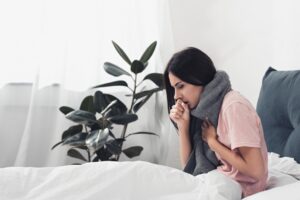 Improving indoor air quality can play a vital role in improving your family's health. From air purifiers and air filters to dehumidifiers, there are a number of things you can install to clean the air within your home. UV germicidal lights can be a huge help with indoor air quality. 
To the uninitiated, UV or ultraviolet light is a type of electromagnetic radiation found naturally in sunlight. It makes up nearly 10% of the total light the sun generates. This light is not visible to the naked eye and can be distributed into three sub-bands:
UV-A: Wavelength range between 315 nm (nanometers) to 400 nm
UV-B: Wavelength range between 280 nm to 315 nm
UV-C Wavelength range between 100 nm to 280 nm
What does that have to do with air purification, though? Here we highlight how UV germicidal light can be used for disinfection and if you can benefit from a UV air purifier in Orlando, FL.